Just because this community has been silent for way too long, I'm going to post the art I'm working on right now and I encourage you all to do the same! I'd love to see what local people are working on whether it's paintings, drawings, poetry, crafts, ANYTHING! Post it so we can all enjoy it. I've been so busy lately I haven't been able to get out to any galleries and I'm really curious about what local artists are doing... I know we don't have many members but if some of you posted some things it would at least satiate my curiosity a little bit :)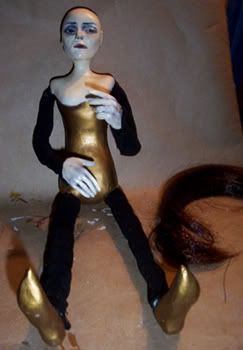 This is the art doll I'm currently working on. It's made out of super sculpey, stuffed fabric, acrylic & oil paints. As you can see it's still in need of some touch up paint and a wig, along with some other details. This is the third one I've made.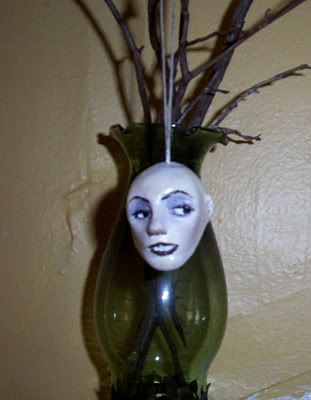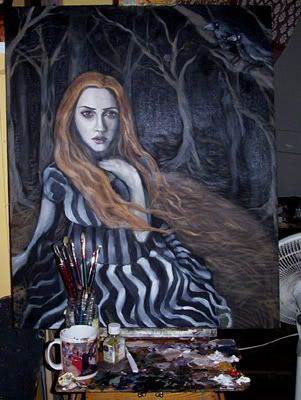 On the top is my first attempt at an ornament; I'm going to be giving a set to each of my friends for the holidays. It's not finished - it needs a second layer of paint and some hair. The painting is not quite done yet but getting close; I haven't gotten around to the arms, detail in the background, & finishing the dress. I think the hair and face are finished.